I totally agree with you. The production and sound design on that track is sublime and I still think it sounds powerful and fresh. My favourite bit was always the middle section, with the clattering, percussive synths and the oriental female vocal. Just love the way it leads into the guitar.
I hope nobody's offended by me duplicating this image here, but I was delighted to see this image of the track sheet on Steve's tumblr site. Just love the image and the insight into the process. What also strikes you is how amazing it was that they created such a depth of sound with relatively few tracks by modern standards. Nearly everything today uses endless tracks. The relative economy of this is astounding.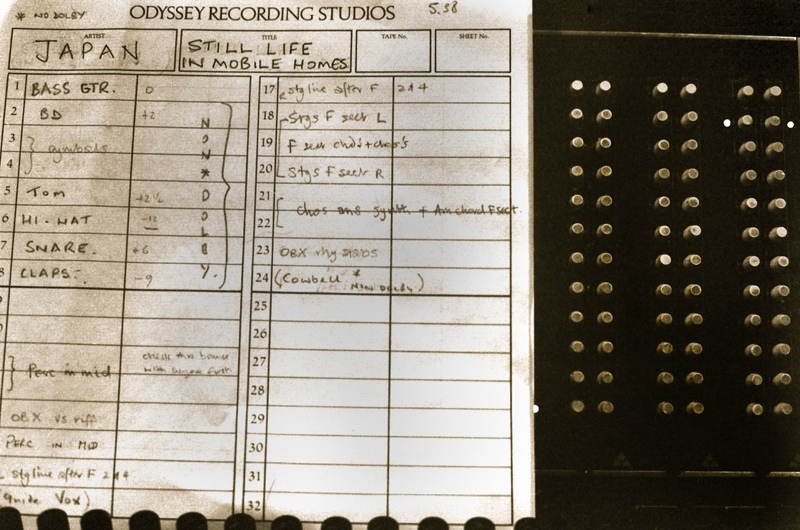 © 2014 steve jansen all rights reserved
Prints of this image are available for sale via Steve's tumblr site.