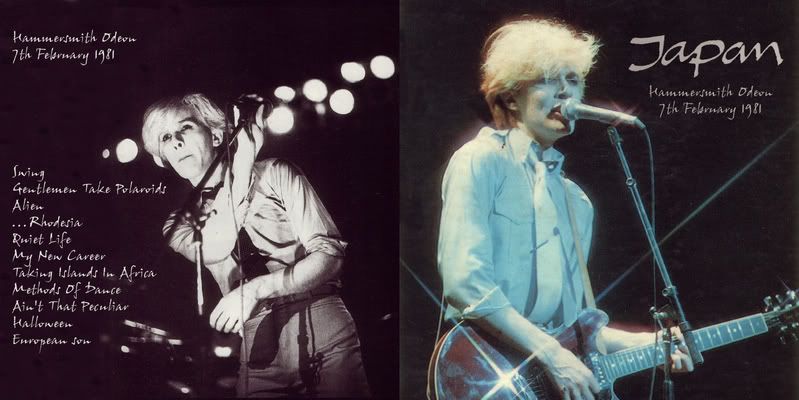 Japan, 7th February 1981, Hammersmith Odeon.
Radio broadcast. Bootlegged as Polaroid, Methods Of Dance, etc.
Radio Recording 10/10
Known Lineage:
Radio Broadcast - CDR - WAV Files (Wavelab) - FLAC Level 8
Swing
Gentlemen Take Polaroids
Alien
...Rhodesia
Quiet Life
My New Career
Taking Islands In Africa
Methods Of Dance
Ain't That Peculiar
Halloween
European Son
Artwork Included.
Much bootlegged. There is some Silver CD bootleg art out there but this artwork is mine. Excellent quality recording from the broadcast.
I'd originally uploaded this at Dime ages ago, then at Demonoid but it's upped here on a registration free tarcker. Enjoy!
http://www.mininova.org/tor/1082843